Coding Apps for Kids in High School (Ages 14-18 years)
1)Robozzle
Platform: iOS & Android
Ages: 13+ years
Cost: Free + In-app purchases of $.99 to $1.99
Robozzle will not disappoint your adolescent or young child that enjoys logic problems. This unabashedly simple design is reminiscent of early arcade games like Pac-Man. Despite having only a few variables, this basic game contains over a thousand levels.
It will test your conditional logic and make you think outside the box. Robozzle puzzlers can find assistance on the game's forums. It is a coding learning app for kids along with Sudoku puzzles.
2)Codea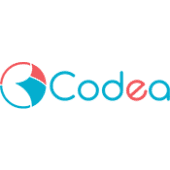 Platform: iOS
Ages: 15 years old+
Cost: $20.99
Codea is an open-ended coding program for youngsters. You can create interactive games, visualizations, and pictures with the Lua programming language. Codea allows you to write code using simple touch commands from a variety of options.
Codea is a visual programming language for making games, graphics, animations, and other interactive products that have won numerous awards. It's been designed to maximize the iPad's capabilities. Codea can be used to make anything from a basic game to a full-blown musical experience.
It is a coding learning app for kids that creates a new game, a new way to learn mathematics, or a new visual representation of your concepts.
Characters, music, graphics, and menu commands can all be incorporated into your design. The graphics in Codea are both 2D and 3D. The user interface, on the other hand, is quite advanced. Younger children are more prone to boredom.
3)Khan Academy
Platform: iOS & Android
Ages: 8+ years
Cost: Free
Khan Academy provides interactive exercises, videos, and articles to assist kids to learn to code. The rapid feedback and step-by-step hints on each exercise are quite helpful. Students can practice at their own pace or follow along with what they're learning in class on the app. Your teen can bookmark and download their favorite content to watch course videos without an internet connection if they wish to learn to code offline.
4)Grasshopper
Platform: iOS and Android
Ages: 15 years old+
Cost: Free
Grasshopper is a Google app that teaches JavaScript by way of mini-games. Grasshopper offers two types of courses, one for beginner developers and the other for more experienced coders. For beginners, the program will walk you through a series of slides that will teach you the fundamentals of coding.
It is one of the coding apps for children that provides a short quiz following each session to review what you've learned. You'll move on to the coding puzzles once you've completed the quizzes. Variables, strings, loops, arrays, conditionals, operators, functions, and objects are all explained in these puzzles. Before moving on to the next level, there is a quiz after each section to ensure you comprehend what you've learned.
5)Encode
Platform: iOS & Android
Ages: 14+ years
Cost: Free
The self-paced lessons in Encode's app provide bite-sized explanations, coding challenges, and real-world examples to help you learn to code. Python, JavaScript, and Swift are all things that teenagers can learn. Encode also teaches other skills such as command-line, website development, database querying, and data analysis.
Know more about app development for kids through this!
6)Glitch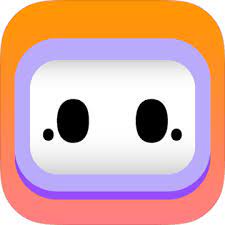 Platform: iPad
Ages: 13+
Cost: Free
Glitch is a web app development tool. Developer tools are developing and becoming more user-friendly, making them suitable for older children and teens learning to code. Glitch allows many individuals to work on the same project at the same time, similar to how Google Docs allows them to collaborate. You don't need to set anything up, and you can see your changes as you type on the web.
Kids can work on projects together or in groups. On Glitch, expressing yourself with code is simple and enjoyable. Not only that, but they have a large developer community behind them at all levels. There is no requirement for students to participate in extracurricular activities.
7)CodeCademy Go
Platform: iOS & Android
Ages: 13+ years
Cost: Free
CodeCademy Go is the mobile version of the popular CodeCademy website, which teaches kids and adults how to code. It's ideal for novices, offering free coding lessons in Python, JavaScript, Ruby, C++, and other languages. Students can use CodeCademy Go to practice on the go, no matter where they are. Daily flashcards allow kids and teens to improve their coding skills and terminology. Cheatsheets, movies, and projects to work on are also available.