Top 12 Free Coding Programs and Websites for Kids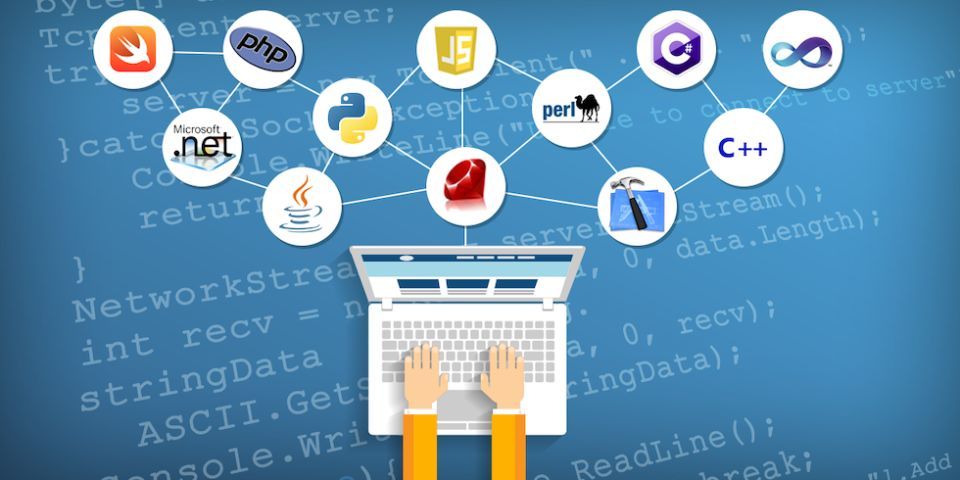 1.CodeYoung
Age:5-17
Cost: Free trial class. Discounts on a group class. Access the courses and class recordings for a lifetime.
Codeyoung offers a stimulating and inquisitive learning environment. It offers a variety of courses for pupils in grades 1 to 8th, including web development, JAVA programming, Python, SCRATCH, and other languages. You can check out this to get a list of all the kids coding languages.
I'd like to introduce you to a global community where developers may get together to share amusing ideas and create beautiful and amazing things. Like children, coding knows no limitations. Broaden their horizons from a young age. The world, like the technology and education industries, is changing at a breakneck pace. As a result, future generations will need to be well equipped to keep up with the changes.
2. Coder Kids
Age: Students of grades K-12
Cost: Free on-demand class. Then subscriptions on various basis.
Coder Kids is a fantastic startup that offers coding for kids online, workshops, and camps for kids of all ages online, in-person, and on-demand. Introduction to Scratch Coding, a free on-demand lesson, is a great method for students to get started with coding. The coding programs for kids will make them familiar with the foundations and the Scratch interface.
3. Codecombat.com

Ages: 5-17
Cost: Free for core levels. Monthly subscription for additional levels
CodeCombat is a text-based coding game for youngsters that teaches Python and JavaScript programming. Children will progress through many levels of an RPG (role-playing game) while learning to code in Python and JavaScript. This coding website for kids and teens has fun graphics and allows participants to connect with others in the community, making coding a team sport. It is useful and effective to learn programming forto programs progress to more challenging assignments and coding after completing a level. To motivate students to keep coding and take on more difficult coding problems, there are various worlds and levels to explore.
4. Stencyl
Ages: 6+
Cost: Free. Annual subscriptions.
Stencyl is a game development tool that allows users to create and publish games for the iPhone, iPad, Android, Windows, Mac, Linux, HTML5, and Flash platforms without having to write any code. They have a graphical interface that is similar to Scratch but with more features and ready-to-use blocks. Kids may create their worlds and characters, which they can then tweak in great detail to make them more sophisticated.
The images are suitable for children, and advanced students can view and alter the text-based code in their game. It involves software download and installation, however, it provides comprehensive learning support on their forums and the beginner version is free. Stencyl is ideal for children who are interested in game development and design.
5. Code.org
The annual Hour of Code is organized by Code.org, a non-profit organization. They provide free coding for kids and for youngsters with a series of four courses that teach computer science principles, in addition to supplying curriculum to schools. Students can develop interactive games or stories to share online at the end of each lesson.
Each course consists of a sequence of puzzles, movies, and activities that teach computer science topics. Course 1 is designed for beginning readers (ages 4-6) and can be skipped if your child already knows how to read well. Later classes use a block-based format for programming tasks, but students can use any programming language they want.
6. Scratch
We adore it because it's the platform we utilize for our elementary school coding curriculum. The MIT Media Lab has developed a free block coding website for kids. Scratch is a self-contained programming language made up of snap-together graphical elements.
Scratch also has a vast online community where kids may create and share interactive material like tales, games, and animations with people all around the world. Scratch is a platform to learn to program for kids aged eight to sixteen. ScratchJr, a simplified version of Scratch for ages 5 to 7, is also available for younger children.
7. Code Monster

Code Monster is an interactive game where children and teenagers may practice coding JavaScript. You will be coding as soon as you arrive on the site. Code Monster believes the student is already familiar with JavaScript and simply needs a place to practice the grammar and topics they're learning.
The format is straightforward. On this coding website, to learn to code for kids all you have to do is follow the monster's directions, but it isn't much else. The goal of Code Monster is to give a fun, engaging platform for practicing syntax rather than learning it.
8. Codecademy
Ages: 13+
Cost: Free. A PRO track is available for a monthly subscription.
Web development and associated programming languages are covered in depth by Codecademy's text-based courses. Students can choose the language they want to study and progress through lessons with real-time feedback on their coding. Codecademy programs cover how to design a website and a variety of associated coding languages, such as HTML & CSS, Ruby on Rails, Python, JavaScript, jQuery, SQL, PHP, and more, and are aimed towards individuals interested in becoming professional web developers.
The general public has free access to Codecademy courses. A tailored learning schedule, quizzes, projects, and access to live advisors are all included in the premium PRO track. The last assignment in the paid PRO track discusses how to develop a professional online portfolio for kids and teens who want to work in programming.
9. Codewars
Codewars is a competitive coding platform for kids and teens. You enhance your abilities by practicing with other coders at Codewars. Coders work to master CoffeeScript, JavaScript, Python, Ruby, Java, Clojure, Haskell, or C# by solving coding challenges (Csharp).
10. Code WizardsHQ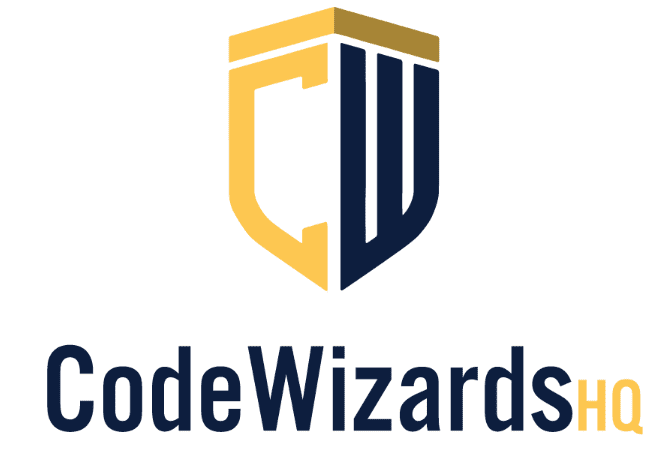 Ages: 8-18
Cost: Monthly Fee
Code WizardsHQ is the most popular coding school for children and teenagers aged 8 to 18, and it's also our personal favorite. We've used a combination of our pro-level platform, small teacher-led classrooms, and build-as-you-learn projects to educate youngsters on coding ideas and practices. Students learn Scratch, HTML & CSS, JavaScript, WordPress, Responsive Design, App Development, Python, MySQL, and Git by following our structured curriculum. Kids in elementary, middle, and high school can take coding lessons. We also offer kids' coding programs after school and a summer coding camp.
11. App Inventor
App Inventor is a block-based visual programming language for creating Android apps. Video lectures and courses in a box are available on this coding website for youngsters. App Inventor, which was originally developed by Google, allows you to program Android apps simply by moving things around the screen. This method resembles block-based programming. The course begins with the installation of App Inventor and progresses through the creation of increasingly complicated Android apps.
12. Blockly. Games
Blockly is a block-based programming approach to teach programming principles and introduce JavaScript. It's similar to putting together a jigsaw, only you're connecting code instead of puzzle pieces, and you don't wind up with any missing bits under the sofa.
Puzzle pieces will appear on the screen, and the purpose is to solve the puzzle to complete the "narrative" that makes up the software program. Each puzzle piece symbolizes a code block, which is equivalent to a tale paragraph.