Best Coding Games for Kids in Elementary School
1) Minecraft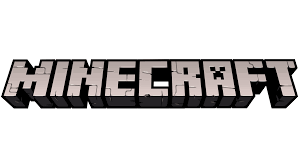 Platforms: Linux, Mac, Nintendo Switch, Nintendo Wii U, PlayStation 3, PlayStation 4, PlayStation Vita, Windows, Xbox 360, and Xbox One are some of the platforms available.
Price: $6.99 (app), $26.95 (PC and Mac)
Minecraft is one of the most popular programming games for youngsters, with over 100 million registered users as of this writing. Minecraft is, at its essence, a game about putting bricks together to create objects and going on adventures.
Adults may find the game's graphics to be outdated, while children are enthralled by the game's simple aesthetics and unique pictures. Minecraft's appeal is that it allows youngsters to construct and explore almost indefinitely while also providing objectives and goals to aid in problem-solving, creativity, and logical thinking.
The Minecraft community is still growing and expanding, with no indications of slowing down. Even those who have never played the game have heard of it (and the iconic pixelated graphics). Minecraft is also one of the best games for players to release their creativity in because of its sandbox settings, nearly endless play options, and lack of precise restrictions.
2) Tynker

Platform: iOS/Android/Chromebook
Price: Free
Tynker is an interactive game that makes programming accessible and exciting for kids, regardless of their prior familiarity with the material. It has won several honors, including the Parents' Choice Gold Award for coding games for kids. Kids may write interactive stories, edit Minecraft, program drones, and learn other STEM topics by using intuitive graphic blocks to construct games. It is among the most interactive programming games for kids.
3) Bitsbox

Platform: Subscription box
Price: $40 per month
Bitsbox is unique among the games on this list in that it is a monthly subscription box that includes exceptional information on various computer science topics. Your youngster will receive a package every month with different coding tasks ranging from beginner to advanced. They type the provided code into the associated app and then tweak it to make it their own using the materials.
Every month, the apps and materials are updated, ensuring that there is always something new and intriguing to try. Bitsbox is compatible with any web-enabled computer, phone, or tablet.
4) ROBOT Wars Coding game
Platform: Boardgame
Price: $19.99
This board game is suitable for youngsters aged seven and up and may be enjoyed by the entire family. ROBOT WARS is a game that combines the Java programming language with English commands for students to see if they can maneuver their robot through an artificial conflict zone.
In these kids coding games they select their favorite CELEB and program their robot to follow the commands on the instruction card. Sequential logic, conditional logic, functions, looping, bugs, and robotic movements are among the programming techniques covered in Robot Wars.
5) Scratch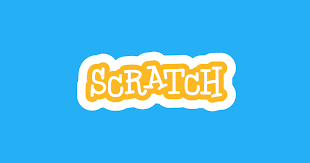 Platform: Browser
Price: Free Scratch is a programming language and online community created by MIT educators that allow youngsters to learn the fundamentals of coding and progress to more sophisticated themes and concepts.
Children can improve their programming abilities while also enhancing their creativity, reasoning skills, and learning how to successfully collaborate on projects through interactive games, stories, and animations. These are all essential qualities for 21st-century employees.
6) Botley the coding Robot Activity Set
Platform: Robot
Price: $79.99 Botley is an interactive robot created by educational provider Learning Resources that introduce coding to young children in a friendly, easy, and engaging way. It can be programmed for up to 80 steps without the use of a computer or iPad, including more advanced programming commands like looping.
Botley may grow with your child, getting more demanding as time goes on, thanks to advanced features and steps. It also has a black line follow mode that allows users to draw a line with any type of marker and have it followed by the robot.
7) Code Master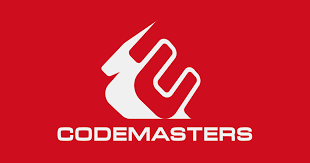 Platform: Boardgame
Price: $19.99
Code Master is a logic-based programming game that teaches kids the fundamentals of coding without the use of a computer. In the game, the player is given an Avatar with which they must navigate the board.
The game assists the Avatar as they travel across the exotic planet in search of power Crystals, eventually taking them to the Portal. Code Master has 60 different levels, so there's never a dull moment! It covers the fundamentals of programming as well as planning, sequential thinking, and problem-solving.
8) Code: On the Brink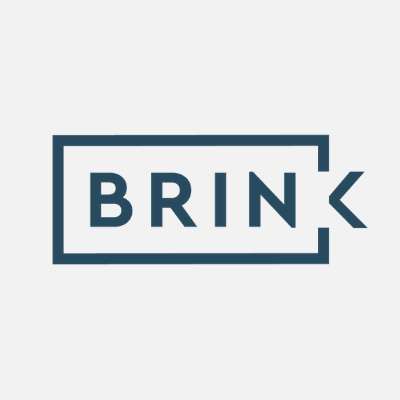 Platform: Boardgame
Price: $14.99
Code: On the Brink is one of a series of games aimed at helping kids develop all of the skills they'll need to become effective coders and understand even more difficult programming concepts in the future. Kids will be able to steer their robot along a path from start to end without the aid of a screen by scripting "procedures" that help it move along colored paths.
The youngsters will face 40 distinct tasks, and their goal is to figure out the exact sequence of steps for each colored path. Sequencing, problem-solving, and planning are among the abilities taught in the board game.
9) Code Monkey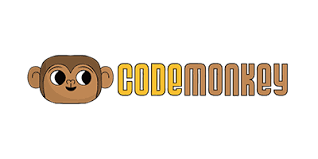 Platform: Browser
Price: Free CodeMonkey employs game-based learning to keep kids involved and motivated to learn more about coding, from the fundamentals to real programming languages. The pictures are cute, the language is kid-friendly, and the games are amusing.
Kids will have to write code in CodeMonkey's text-based editor to help Monkey (the eponymous character) cross the river, solve arithmetic problems with Dodo, or collect bananas for Turtle.
CoffeeScript, a programming language comparable to JavaScript, is one of the languages used by CodeMonkey. It offers a more user-friendly syntax that is closer to English, making it perfect for children and new coders.
10) Goldieblox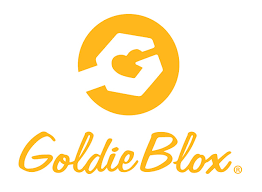 Platform: iOS
Price: Free
Goldieblox, the winner of the Toy of the Year award from the Toy Industry Association and the iOS App of the Year award from Apple, is shaking up the industry and pushing gender preconceptions with the world's first female engineer character. Goldie and her companion Ruby are attempting to deliver cupcakes in this game, but they require assistance in obtaining directions.
Kids will have a pleasure programming the characters all across town while learning the fundamentals of coding. It is one of the best coding games for kids since it shows girls that they can be anything they choose.
Best Coding Games for Kids in Middle School

1) Swift Playgrounds

Platform:iOS
Price: Free Swift Playgrounds is an innovative iPad game that uses interactive puzzles to help children learn and play with code. Swift Playgrounds is a platform for experimentation and creation while teaching the fundamental definitions, words, functions, and directions of coding.

It is built on Apple's advanced programming language, which is used by the vast majority of experts when developing mobile apps. Players can customize the program with their photos, graphics, sounds, and files, and new coding challenges are given regularly to keep it expanding and changing.

2) Hopscotch

Platform:iOS
Price: Free Hopscotch is a platform for kids to explore projects and learn how to code and design their games, with over 10 million downloads and more than 26 million games published to date. Hopscotch's completely controlled community also allows users to access other people's ideas to play, alter, or remix them, offering inspiration and collaboration. It's compatible with Apple's iOS platform.

The software also includes thorough video tutorials that teach users how to create famous games, with the complexity level increasing as they improve as programmers.

3) Code Car

Platform: Coding Kit
Price: $45.0 Code Car is a computer that is shaped like a car that can be programmed and controlled by children. All features of the car can be set to act in a specific way, whether it's turning on the headlights and taillights, sounding the siren, or applying the brakes.

Horn noises, auto alarms, or ice cream truck music can all be programmed into a speaker in the vehicle's center. It is one of the most exciting coding games for kids online. Kids will be learning the real, typed coding language C++ as these projects are added to the Code Car. The kit links to a straightforward coding editor that runs on Mac, Windows, or Chromebooks

4) Mimo

Mimo is a simple platform that offers bite-sized coding lessons, projects, and challenges in a fun and engaging manner. Your youngster can use Mimo to learn to code, create websites, automate tasks, create apps, and more.

Kids will feel more like they are playing a game than taking an instructional lesson with daily goals, streaks, and accomplishment badges. Mimo also includes ongoing expansions and upgrades, ensuring that it remains current as your child grows.

5) Lightbot

Platform: Browser,iOS,Android
Price: Free (Browser),$2.99 on iOS or Android Lightbot is an entertaining game that gets kids hooked on coding in minutes. It has been featured by Apple in over 100 countries and has won numerous accolades.

Lightbot is a programming puzzle game that requires players to use commands to lead a robot to light up tiles and complete stages while learning basic programming concepts like procedures, loops, and conditionals. Kids will enjoy competing and learning in this game, which features 50 levels and 20 challenge stars to acquire.

6) Code. org

Platform: iOS/Android
Price: Free

Code.org is a non-profit that offers various free coding courses that allow students to move through stages. Students have access to a range of lessons, offline tasks, and tutorials and can work at their own pace. Teachers can utilize a dashboard to assign tasks and track student progress.

Students in Code.org courses, on the other hand, do not have as much flexibility to experiment or compete with one another. This curriculum may bore some students, particularly those who are older.

7) Codemancer

Codemancer is a fantastically instructive fantasy game that teaches children how to code.

This game is aimed at children aged 6 to 12, begins with basic coding ideas before swiftly progressing to more complex concepts such as variables, conditionals, and functions. Players will follow Aurora, a female protagonist, as she tries to become self-sufficient and remain moral in a world full of physical and moral problems.

Codemancer takes a novel, fanciful approach to teaching coding to youngsters, with a narrative backbone, vivid locales, and lots of rival sorcerers and minions to keep the game exciting.

8) SpriteBox

Platform:iOS
Price: Free on a few platforms and cost is $4.99

SpriteBox is a logic puzzle game developed by the same team that brought you LightBot. SpriteBox is a platformer game (similar to Super Mario Bros.) that teaches the fundamentals of coding.

Students will enter "code mode" at various moments throughout the game to progress through the levels. The full edition of SpriteBox costs $4.99, however, there is a free version available, just as LightBot.

The free edition of SpriteBox has four levels, each of which covers a different topic of coding. These courses will only take up approximately an hour of class time.

9) Hour of Code

Platform: Browser
Price: Free Every year during Computer Science Education Week, the Hour of Code provides a one-hour introduction to computer science. The tools on the Hour of Code website, on the other hand, can be used at any time of year! It's a terrific location to get your feet wet with teaching your pupils to code, with hundreds of activities to select from.

Using filters like grade level and classroom technology, you may select the most suitable activities for your school.

10) Qbotik

Platform:iOS/Android
Price: Free Qbotik is an iOS/Android software that teaches kids about rotation, torque, and motorized joints, among other things. The objective is to use a robotic arm to grab various cubes. As you go through the stages, the tasks become increasingly difficult.

There are numerous robot toys available, but only a few genuinely capture the essence of robotics. Qbotik is an outlier. The purpose is to "rescue" cubes, with each level presenting progressively harsh tasks.

Best Coding Games for Teens (High School & Up)

1) Codea

Platforms: iOS
Price: Free Codea is a code editor that allows you to create interactive games and simulations by transforming your ideas into code. Codea is a visual code editor for teens and older students that allows you to touch the code to change or update it.

Kids may input their code, press play to watch it run, then interact with it to see what occurs, such as altering the colors, adding images, and tweaking the sounds. Users can also share code with others in the community, allowing them to view and learn from the creations of other kids.

2) CodeCombat

Platforms: Browser
Price: Free CodeCombat is a platform for high school students to acquire computer science and programming skills while playing a fascinating and realistic game. This is among the most played online coding games for kids.

CodeCombat is a fantastic coding game for kids and parents who have little to no coding experience, giving a medium that rewards productive struggle, which leads to effective learning. Teens will have hours of fun figuring this one out because it has been proven to be a gaming challenge that fosters engagement, discovery, and trial-and-error.

3) DevKit

Platforms: iOS
Price: Free DevKit is billed as the world's only mobile software that allows users to design, write, test, and export their apps directly from their handset.

DevKit, which won the Best Mobile App Awards for Best Educational App, allows kids and teens to easily build each of their pages using a simple drag-and-drop interface. Your child may learn everything they need to know directly inside the app with free curriculum content like video lessons, eBooks, in-app assessments, and PowerPoints.

4) CargoBot

Platforms: iPad
Price: Free CargoBot is a puzzle app. A programmable robot and 36 puzzles are included in the game. Teens must program the robot to move containers within each challenge, which range in difficulty from simple to complex. Teens learn how to approach problems to solve them fast and efficiently by playing the game. It is one of the free coding games for kids.

5) Hack and Slash

Platforms: Browser
Price: Free Hack and Slash is an entertaining coding game that mixes programming and riddles in a compelling plot. Everyone has been ordered to stay in the village by an evil wizard. Teens play as the game's villagers, attempting to escape and defeat the wizard by reprogramming things, altering plot variables and creature behavior, and rewriting the game's code.

6) Space Chem

Platforms: Browser
Price: Free

Space Chem Students take on the role of a reactor engineer for SpaceChem, the "leading chemical synthesizer for frontier colonies" in this game. With an intriguing tale, this coding game combines puzzles with programming. Construction of functional laboratories and meeting production quotas are among the hurdles, all while avoiding meetings with the "things" that stalk the SpaceChem facility.

7) Codemoji

Platforms: iOS
Price: Free

Codemoji is an emoji-based coding tool that aims to demystify coding for kids who communicate with emoticons regularly. In the game, each element of syntax corresponds to an emoji. The courses follow a logical progression and focus on HTML, CSS, and JavaScript rather than syntax or typing.

Some reviewers complain that Codemoji's instructor dashboard is problematic and that once pupils reach a particular level, the design components accessible are limited. Many children benefit from Codemoji's fundamental message, which is that coding doesn't have to be any more complex than emoji communication.

8) Code Hunt

Platforms: iOS
Price: Free

Code Hunt is a reasonably simple – but vast – educational game from Microsoft Research that is one of the lesser-known coding games for youngsters. Players can learn the fundamentals of either C# or Java (depending on their preference) by completing a series of coding puzzles spread out over several levels, each one a little more difficult than the last. Alliterations begin with some type of introduction and instruction, making it accessible to even the most inexperienced users (compared to some other games on this list).

Each layer includes an additional challenge: the player's code will be assessed for correct usage and code quality. This may be irritating at first, but it's an excellent taste of the real-world practical experience.

9) Robocode.

Platforms: iOS
Price: Free

Robocode could be the perfect game for kids who enjoy robots, tanks, and winning head-to-head battle games. It's a challenging programming game in which players must create the finest robot battle tank in Java or.NET to battle other robot battle tanks.

The robot combat takes place in real-time and on-screen, allowing players to keep track of their progress. The AI for the Robocode robot war tanks will be programmed in Java, while other programming languages like C#, Scala, and Kotlin may also be employed. It implies the player must compose a complete screenplay dictating the robot's actions, reactions, and motions.

10) GameStar Mechanic

Platforms: iOS
Price: Free

This app teaches children how to code their video games. Learn to code by playing GameStar Mechanic. It is available free of cost on online platforms. Gamestar Mechanic helps coders learn game design, code, and create their video games through enjoyable, game-based quests. It's a popular choice in ICT classes because it's free to play and learn at home and school.

Conclusion

The world is changing at a dizzying pace, just like the technology and education industries. As a result, future generations will need to be well-prepared to adapt to the changes. Codeyoung platform provides an opportunity to learn coding games for kids - learn how to code intriguingly.

Codeyoung provides a lively and inquisitive learning atmosphere. Web development, JAVA programming, Python, SCRATCH, and other languages are among the courses available to students in grades 1 through 8.

It is a STEM.ORG Certified STEM Accreditation: STEM.ORG certifies that courses are STEM-aligned and provide the best fundamental coding for children.

It provides Peer-to-peer learning: This strategy involves pupils passing on their expertise to their peers, resulting in a coding class for kids.

Receive a certificate of completion from a respected institute with the TOSC IIT Kanpur Certificate.

SANDBOX is a collaborative coding environment that allows you to learn to code while also interacting.

It's a once-in-a-lifetime opportunity to interact with students from more than ten countries around the world.

Coding Contests: Codeyoung hosts coding contests such as coder of the week and hackathons.

Our instructors are not only excellent coders, but they also have years of expertise and certifications from prestigious universities. Mentors who are patient and capable of teaching youngsters are in the top 1% of mentors.

Students have VIP access to all events and competitions for the rest of their lives.

Get fortnightly updates on your child's progress and performance. Codeyoung services are always available to ensure that children have a stress-free learning environment.

You can try any of the above-mentioned paid and free coding games for kids to get started coding and have an incredible time! Codeyoung provides the finest curriculum that teaches students using real-world applications.

To get more information regarding the Best Gaming Consoles for kids you can check out this link!

FAQ's

Can kids code a game?

Coding is a life skill that your child or student will benefit from for the rest of their lives, regardless of age. Online websites and some internet games will educate children on how to think like a computer coder. These games will teach programming ideas like loops and sequencing and other elements that will aid your kids to code a game.

What are some easy games to code?

If your kids already know the fundamentals of programming in a game development language, I recommend giving the games a try before reading any of my step-by-step instructions. Scratch is the first step to start with. Then, the code games for kids can be Pong, Minefield, Simon, Sliding game, Memory Puzzle, Tic-Tac-Toe that can be coded easily.

How do kids code games for free?

Many websites and platforms provide coding games for kids - learn how to code effectively. Some of them are Codeyoung, Code.org, CodeCombat.com, code monkey, CoderKids, etc.

How do I teach my 8-year-old to code?

Coding classes, games, apps, presents, and toys are all available to assist your 8-year-old in taking their programming talents to the next level. Your kid can start with playing some games with your kids and then write the code. Scratch is a visual, drag-and-drop programming language that allows students to create interactive tales, games, and animations. Then students can show off their creations by sharing the programs they write with others.

MEET THE AUTHOR

Tannushree Sharma

A generous and cheerful individual. I like writing stuff on various topics, enjoy listening to music, and adore learning new things and skills. I am passionate about my work and dedicated to it.

You'll also like to read..